Awla Telekung Dress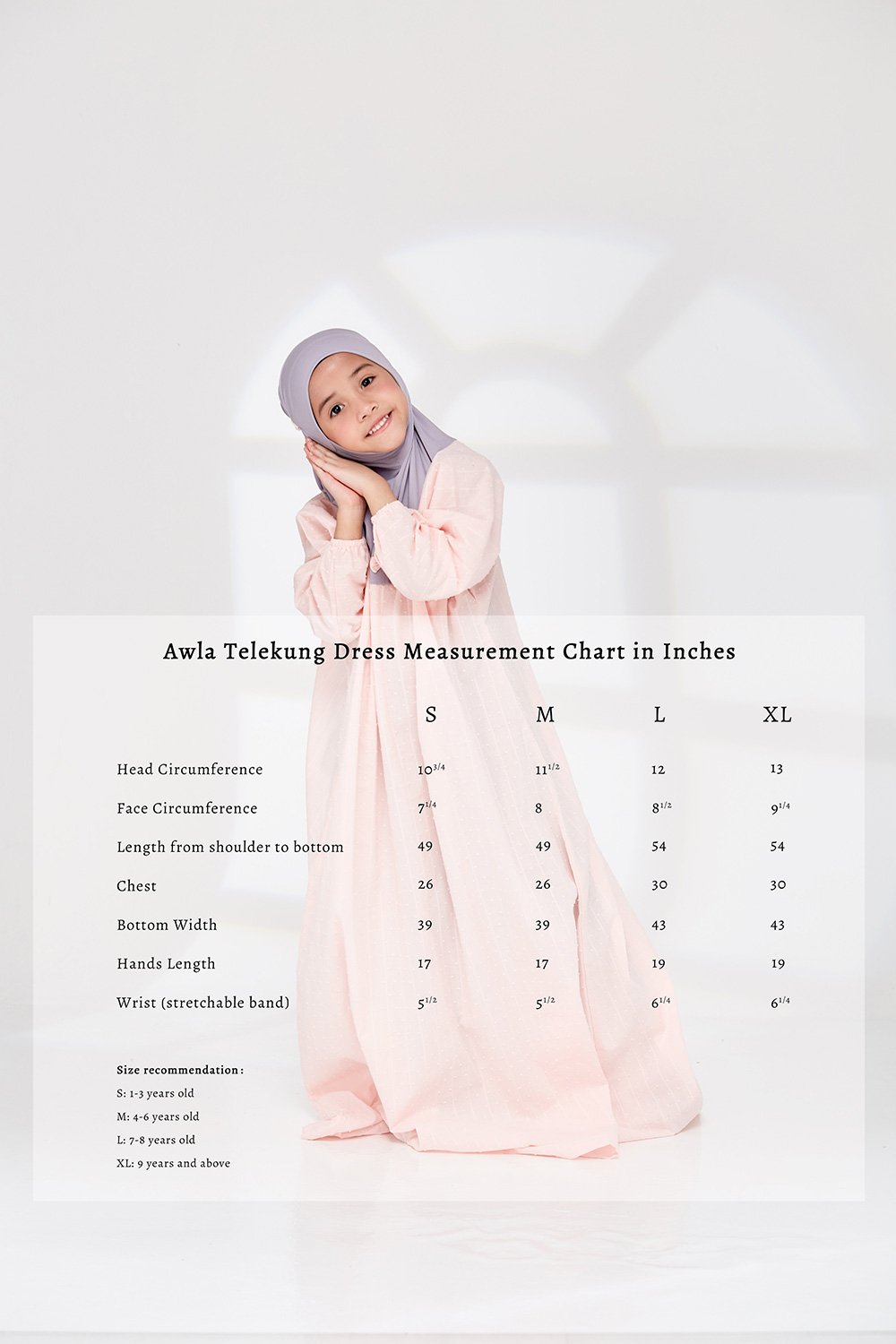 Awla Telekung Dress is too irresistible for your little girls; that they will soon request you mums to let them wear it on every prayer time!
This cool lightweight Telekung gives good vibes to your girls as they can easily moving around wearing it without any constraints and limitations.
With just single piece cloth, kids can instantly wear it on and all.
The fabric is made of pure cotton, with details combination of soft lycra at the top part of the telekung.
The minimalist touch of a ribbon gives an adorable and cheerful look to its wearer.
Which is your daughter's most dearest color?
Certainly, it should be between those 5!
Blueberry, Apricot, Strawberry, Vanilla; or Mint!
Dapatkan free gift bernilai RM69 dengan pembelian Telekung Awla
Jom! Ajar Anak Solat.
PERCUMA!!
1 x Bag Telekung
1 x Buku Mak, Siapa Allah?
1 x Buku Tafakkur for Kids
Cloud Windows & Colloring Sheet