Sale!
Nia Dress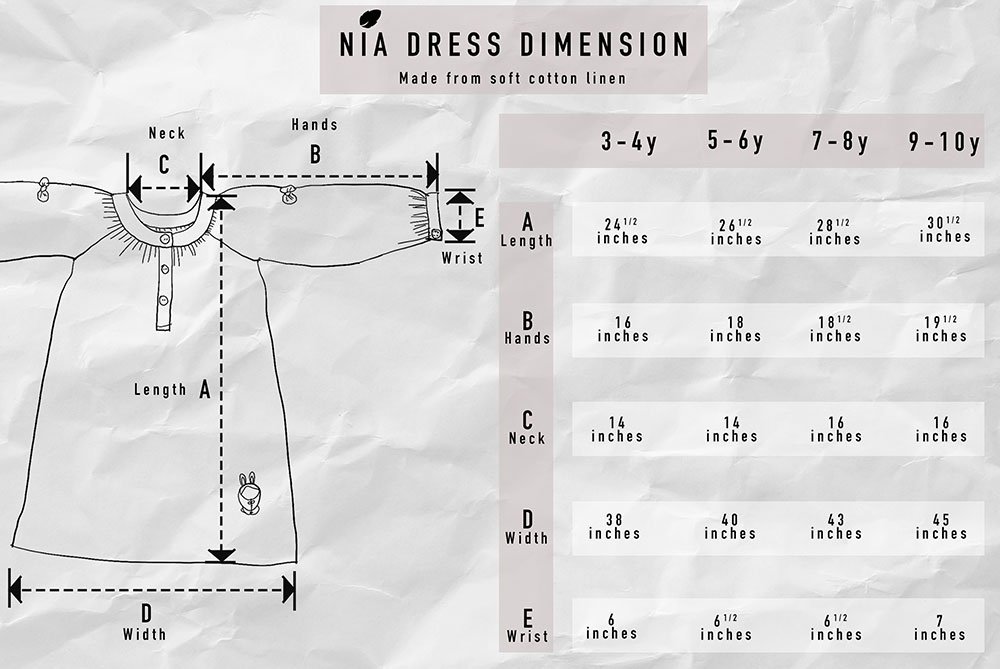 "Let's play Dress Up!" -unknown-
"I think that playing dress up begins at age five and never truly ends"– Kate Spade
"Dress-up play isn't just fun for little kids, it's an important activity where they use their imaginations, build vocabulary skills, gain confidence, and more…Dress-up play is role playing and storytelling that helps children develop ideas about how the world works"– unknown-
Nia Dress is a creation representing the concerns of Muslim mommies out there to always put the best outfit to their girls. It is an innovation of kid's midi dress, created with styles, designed with its hem ended below the hip, to ensure that not only it is covering the aurah, i.e- Syariah compliance, but also to keep its wearer to stay active, comfortable and stylish!
This one-piece garment is a lightweight, breathable fabric; made of cotton linen. It absorbs moisture right off the body to make your kids are comfortable. It is one of the most suitable hot weather clothing for Asian kids as it lets body to stay cool, even in a hot weather day. Suitable to be styled with jeans, leggings or loose pants such as Palazo.
There are pockets on both sides of dress for kids to keep candies and money! Not to forget, The El's embroidered bunny is placed at the left side of this dress as our personal touch and signature!
Nia Dress comes in 3 colors:
Peach, Ivory, and Ash Gray
It shall make mommies' hearts irresistibly melting down to see our kids wear it!
This dress is available in 4 different sizes;
3-4 y/o,
5-6 y/o,
7-8 y/o and
9-10 y/o